Up for sale is the Engine Management to be used on a 2.6L G54B motor. This kit was mounted on a G54B and was running. The conquest is being returned to stock. The kit comes with the magnets already installed in the 2.6L crank pulley! Kit can be used on other 4 cylinders.
Retails for 1223, selling for 650 Shipped! Comes with the optional Fast Idle Switch and Map sensor.
The E/MSD system offers control of both fuel injection and ignition timing in a single, integrated package. Ignition is crank triggered with capability to 9750 rpm. It is programmable for fuel and ignition values and have ignition retard capability under boost and with nitrous activation. OEM style ignition wires can be used.
The system is configured to trigger an MSD-6A directly from the ECU. MSD 2 step rev limiters are compatible with this system. No coil is included with the MSD configured units. The E system requires fabrication of a bracket to mount the crank sensor and installation of trigger magnets into the crank pulley.
http://www.sdsefi.com/specific.html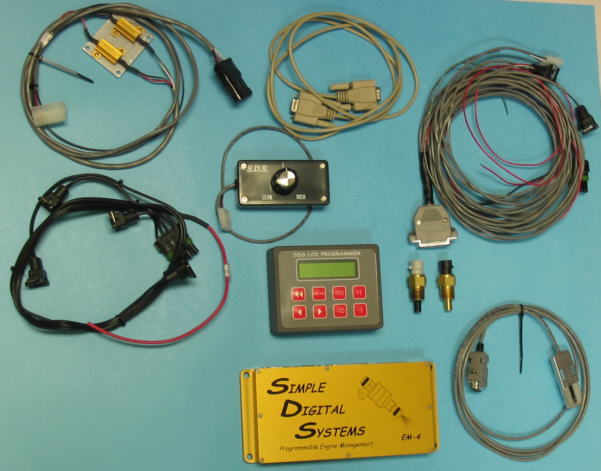 EM was removed from this car, 56K beware
http://www.ricekiller.com/forums/showthread.php?t=102945